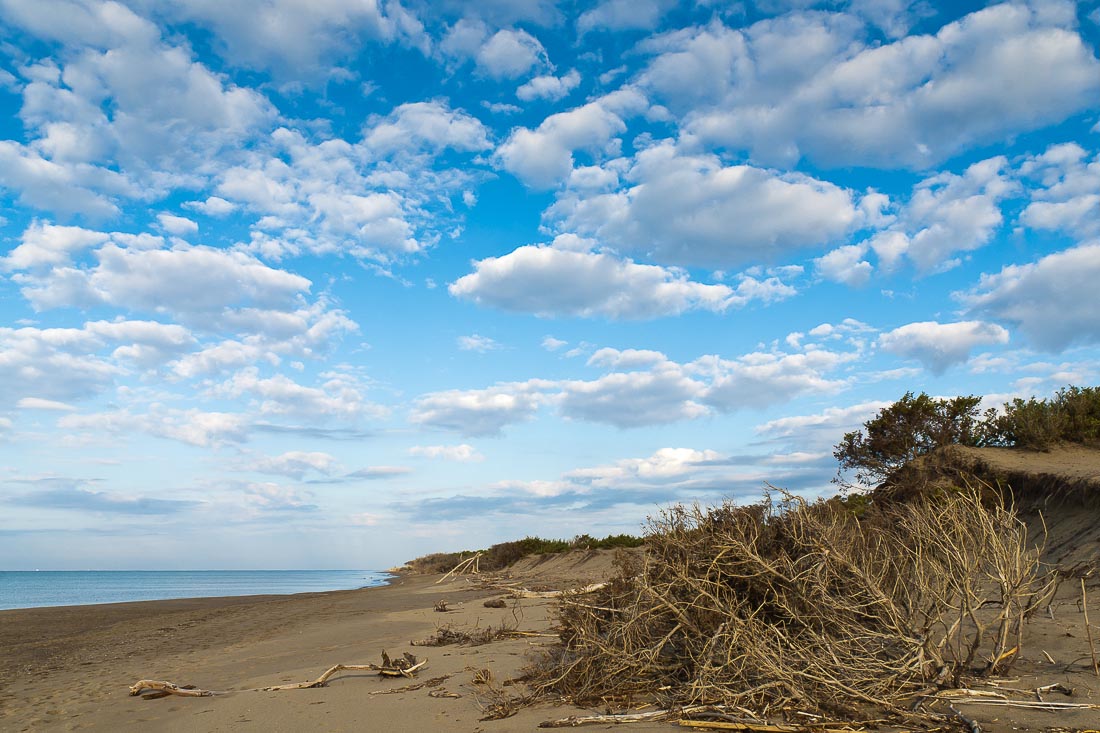 12 Jan

Marina di Alberese
An uncontaminated beach
The most famous beach of the Maremma Natural Park is Marina di Alberese, accessible from the homonymous access to the Park. The entrances are limited, to protect the charm that this fine white sandy beach offers to the tourists. Near the access point are some kiosks and snack areas.
The natural art of Marina di Alberese
The landscape of Marina di Alberese is characterized by white trunks lying on the sand, smoothed by the wind and sea, which with their sinuous profiles create an amazing scenario.
One of the most beautiful beaches of the Maremma with its crystal clear sea, ideal to relax and enjoy this scenic place and its wonderful views.
How to get to Marina di Alberese
Direction south on the SS1-Aurelia towards Grosseto, exit at Ripescia/Alberese, about 7 km before Grosseto and continue to Alberese (SP 59). Here follow the signs for the homonymous access point to Maremma Natural Park. You can reach the beach of Marina di Alberese from Park's Visitors' Center, accessible by bike along a 8 km long cycle path, in the middle of a vast meadow where are horses, cows and other wild animals.
May also be interested ...