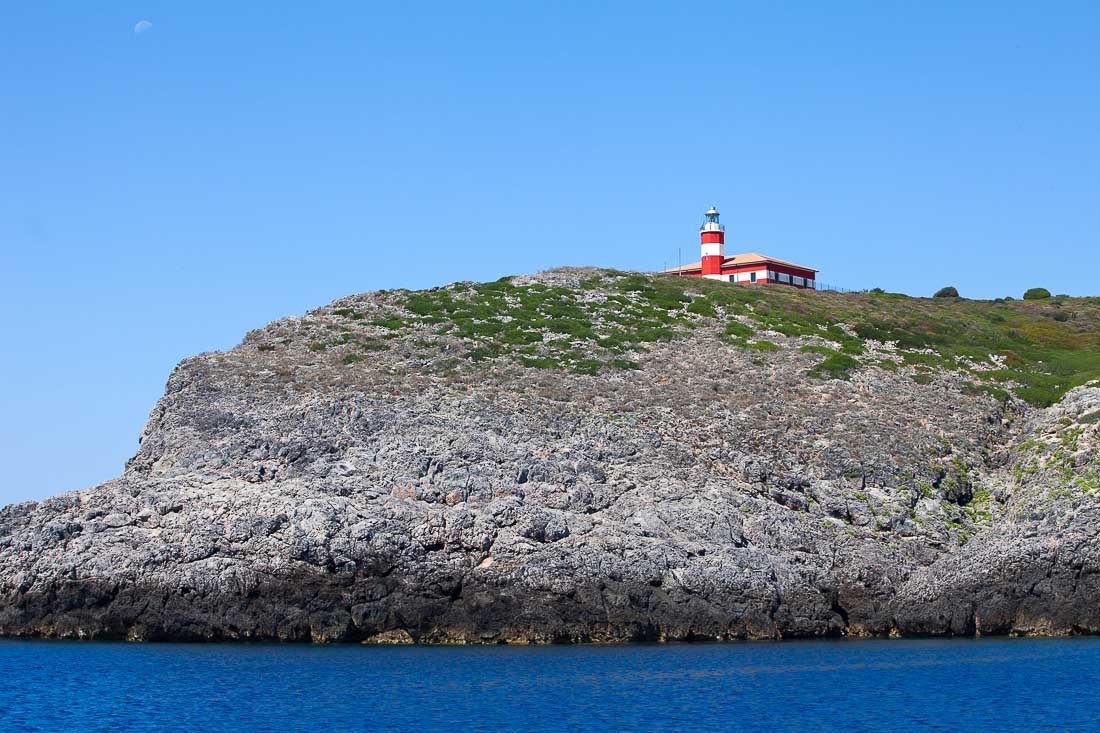 12 Jan

Giannutri
The crescent shaped island in the tyrrhenian sea
Giannutri Island is the southernmost of the Tuscan Archipelago and is part of the Municipality of Giglio Island, from this about 8 miles south far away. About six miles separate Giannutri from Porto Santo Stefano. This 3 km long and over 500 meters wide half-moon shaped island is characterized by four rocky peaks (Poggio del Capelrosso, Monte Mario, Monte Adami and Poggio del Cannone) and rugged coastline, with numerous bays and coves.
Giannutri beaches
Two tiny stone beaches are on this island: Cala dello Spalmatoio on the northeast side and Cala Maestra on the northwest side. The wild nature has remained virtually intact through the centuries. For long times was uninhabited, except during the Roman Empire when in the 2nd century BC was built near Cala Maestra an harbor and a superlative villa. The entire island is a nature reserve where there aren't hotels and camping is prohibited. Mediterranean scrub and oak forests are chosen by several species of migratory nesting birds. Giannutri is also known as the "island of the gulls" for the numerous yellowlegged gulls (Larus michahellis) which nest here. The crystal clear waters of the Giannutri represents a Marine Reserve to protect sponges, corals and many marine plants which cover the sea bottoms and to facilitate fish restocking.
How to get to Giannutri
A visit on the island of Giannutri is it possible with a mini cruise departing from the nearby port of Castiglione della Pescaia. For further details please contact the tourist information office – IAT of Castiglione della Pescaia- +39 0564 933678. Giannutri is accessible by a daily boat from Porto Santo Stefano and Porto Giglio.
May also be interested ...