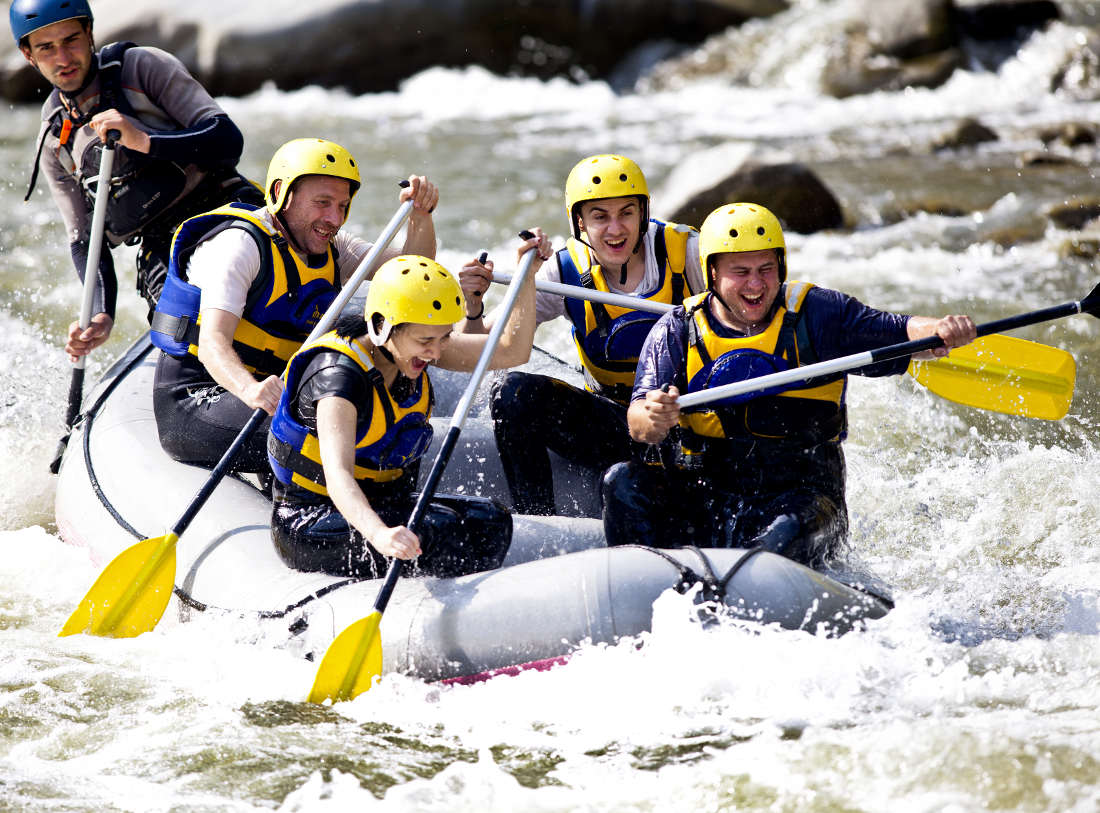 24 Aug

Soft Rafting

Soft Rafting is a ride down river by a boat called raft.

Navigating the river gentle slopes interchange moments of pure adrenaline where the current flows faster.

Perfect also for beginners and for everyone who wants to experience the emotion of descending a river safely. This kind of activity does not need any particular skill.

Ideal for school classes, families, tourists and for who wants to pass a day in the river surrounded by the wild nature.
OMBRONE RIVER
After the requalification project of the entire Ombrone river basin, the 20 km stretch of river, which begins from Istia up to Mussolini Bridge, has been monitored and secured.
A stone's throw from Grosseto the stretch is accessible for 5 kilometres in a natural and historical surrounding, which makes the activity an amazing experience.
THE ITINERARIES
Terramare association organizes soft rafting activities in this part of the river.
Tremmare proposes these itineraries:
Urban section (Grosseto)- boarding at San Martino Locality and disembarkation in Berrettino Locality – 4,5 km of river, class 1 plunged into the vegetation a stone's throw from Maremma Regional Park
Classic section (Campagnatico) – boarding at Pianetti Locality and disembarkation at Cantinelle Locality – 9 kilometres of river, class 1 in open and wooded areas. Assistance from shore and in water. Duration: 2,45h
Valley section (Paganico – Cinigiano – Campagnatico) – boarding at Paganico and disembarkation at Pianetti Locality – 13 kilometres of river in wooded valley. Only one class2 rapids. Assistance from shore and in water. Duration: 2,45h
More info: http://www.terramareitalia.it/softrafting/
Map of recommended points for Soft Rafting
May also be interested ...