13 Jan

Rental boat on the Tuscan coast
To make your next vacation by the sea on the tuscan coast perfect rent the Enjoy One, the best way to explore the coast of Tuscan Maremma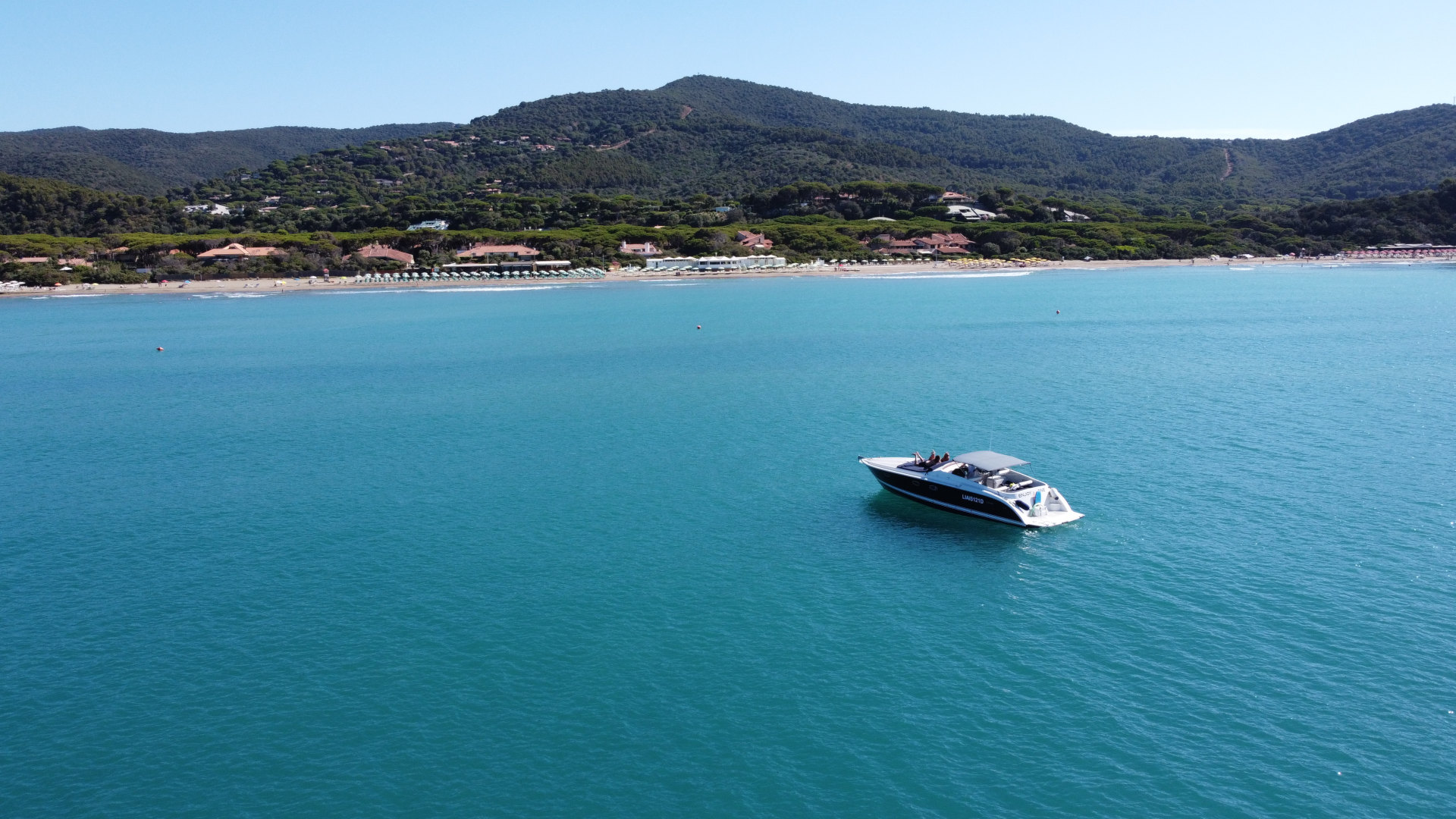 Excursion by boat – Castiglione della Pescaia
A Tornado Eleven with galley on board
Our boat is equipped with everything you'll need to spend a pleasant day on the boat, it's equipped with every comfort to offer you relaxation, fun and unique experiences. With open spaces you'll be able to be comfortable and relaxed, while our captain guides you around the wonderful islands of the Tuscan archipelago.
To make our day complete you can book the galley on board, with choice of a easy snack menu, medium hot or deluxe raw menu. Furthermore the boat is equipped with a small dinghy to take you to the smaller beaches and places not reachable by land, small natural paradises.
Flexible itineraries departing from Castiglione della Pescaia
The port of Castiglione della Pescaia in the heart of Tuscan maremma is the starting point of our tours to explore this unpolluted stretch of coastline. Discover Elba island, the largest and most touristic, with various places of harbor ready to welcome you to discover the thousand-year history of this island. The spectacular depths are a paradise for diving and water sport enthusiasts, you'll be able to have fun surfing and windsurfing, snorkeling or diving.
Of equal beauty but smaller is Giglio island, here too you'll be able to have unique experiences and discover landscapes of incredible beauty. If you wish you can personalize your day on the boat and choose whatever itinerary you wish, you just need to contact us and together we'll be able to organize your tour by boat best.
Find out how to rent the boat
Nothing simpler, just a few easy steps to rent our wonderful boat, an 11 meter Tornado Eleven, for your tour of the islands of the Tuscan archipelago. Departing from Castiglione della Pescaia where the boat is moored, you'll have a large parking area at your disposal just 100 meters from the boat. For more info visit the following page.
May also be interested ...