14 Jan

Book a rental boat for Capraia
A fantastic Tornado Eleven to discover the Tuscan archipelago, departing from the port of Castiglione della Pescaia, with possibility of a personalized tour for up to eight people.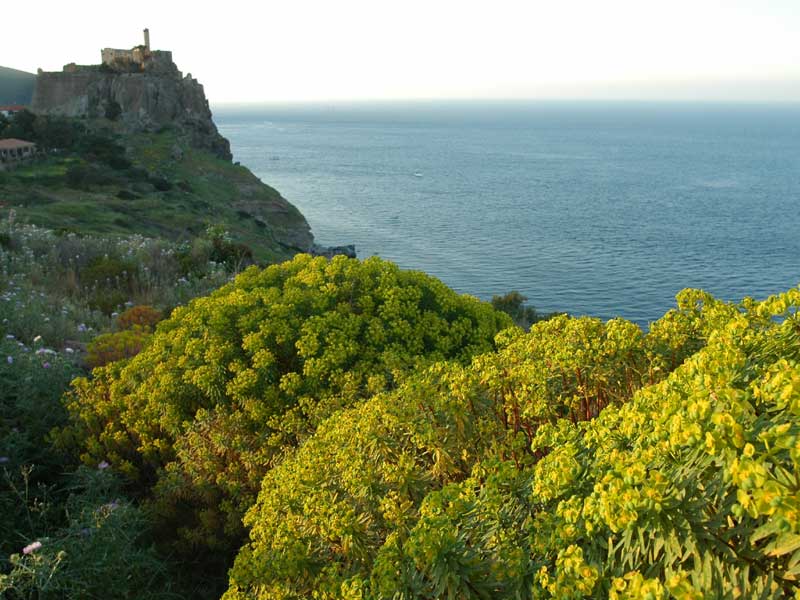 Capraia – Tuscan Archipelago
Choose from our itineraries
The starting point for our tours is Castiglione della Pescaia, one of the most in-demand tourist destinations of the Tuscan coast, a small town on the the coast of Tuscan Maremma, a stretch of coastline of 160 kilometers, a true natural paradise. The islands that are part of the Tuscan archipelago are located inside one of the largest marine wildlife preserves of Europe, the Parco Nazionale dell'Arcipelago Toscano. With our captain we'll accompany you in discoveryof these spectacular islands, bays, and beaches of fine golden sand.
Our boat is ideal for day trips, the most requested of which are those to Punta Rocchette, Cala Violina, Sparviero Island, le Formiche di Grosseto, Elba, Giglio and Cerboli island. The itineraries are flexible, you just need to communicate with us before departure and we'll organize your personal tour in the best way, contact us and we'll give you all the info you need to spend your day on the boat in the best way possible.
Discover Capraia between Tuscany and Corsica
The island of the goats, the furthest from the Tuscan coast and the closest to Corsica, and the only one of vulcanic origin in the Tuscan archipelago, it's a beautiful and wild area that will win you over with its authenticity. Its unique characteristics like cliffs overhanging the sea that create caves and hidden inlets, crystal clear depths, absence of strong currents, make this one of the most sought-after destinations diving and snorkeling enthusiasts. It's possible to observe a rich marine flora, comprising of Poseidonia, algea and sponges of different shades of red and yellow.
Even richer is the fauna, you'll be able to see groupers and white breams, schools of barracuda, snappers, sunfish and much more. Along these coasts if you're patient and lucky you might also be able to see dolphins, or the blue fin whale, in fact this area is entirely included in the larger International marine Life Sanctuary, a tour in these waters will offer unique experiences.
How to rent our boat
To rent our elegant and comfortable Tornado Eleven click on the following link and with few and simple steps you'll find out how easy it is to make use of our rental service. For your next vacation on the tuscan coast give yourself a boat trip, perfect for those who love the sea, or who has never experienced a day on a boat before.
May also be interested ...