13 Jan

Boat rental for Giglio island
A trip by boat in discovery of known and lesser known bays and beaches, fascinating places and incredible beauty where you can have unforgettable experiences, for true sea lovers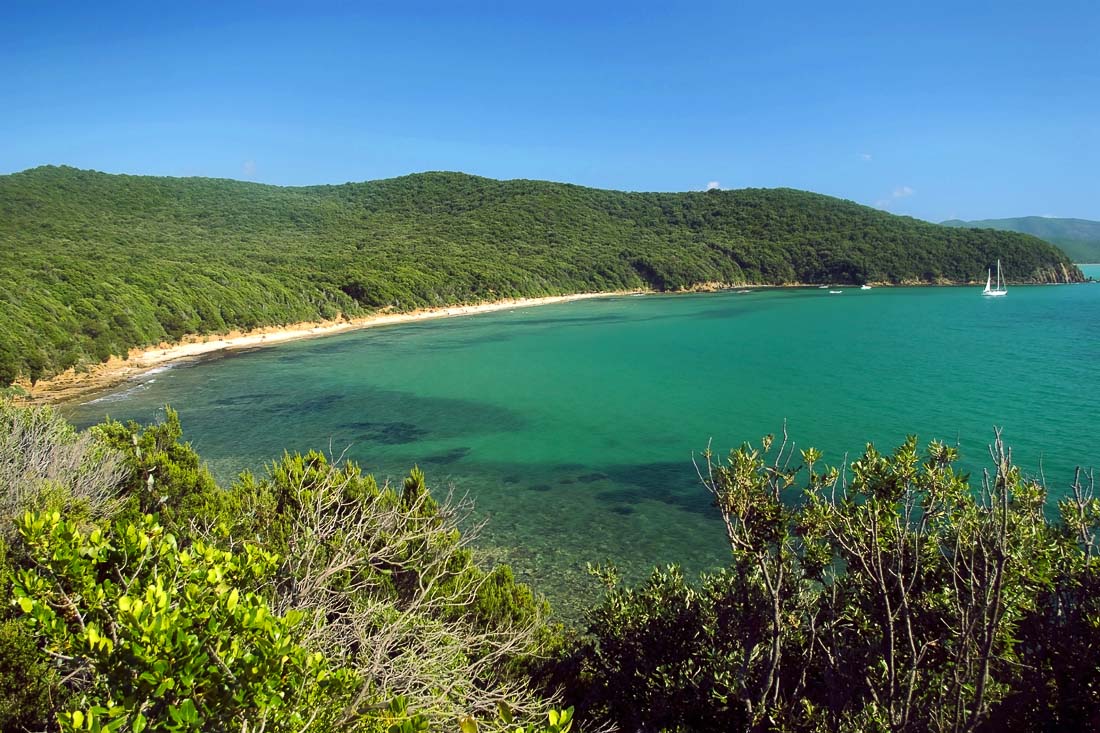 Bay Violina – Tuscan Archipelago
A Tornado Eleven with galley on board
Our motor boat, an elegant Tornado Eleven, 11 meters long and 3.9 wide, offers comfortable and safe navigation, for up to 8 people, reaching a cruising speed of 25 knots. It is equipped with tanning beds both stern and bow, guaranteeing open spaces and freedom of movement while navigating. Our captain, expert in this wonderful stretch of coastline, will accompany you in discovering these wonderful beaches, islands and small natural paradises.
If you'd like to have a snack or lunch on board it's possible to choose between three menus; an easy snack menu, a warm one or the deluxe raw menu. For any requests don't hesitate to contact us, we are at your disposal to make your boat tour perfect.
Depart from and return to Castiglione della Pescaia
The boat is moored in the harbor of Castiglione della Pescaia in the heart of the coast of Tuscan Maremma. An ideal starting place to navigate between some of the most beautiful islands of the Tuscan archipelago. From the large and well-known ones like Elba and Giglio, to the smaller and uninhabited Piaosa, Montecristo, Cerboli, Sparviero island and small islands and bays accessible only by sea, like Bay Violina with enchanted beaches will offer you unforgettable experiences.
If you're lucky you'll be able to partake in a rare spectacle, you can see dolphins, fin whales and sperm whales and various types of sea turtles, a testament to these wonderful mediterranean waters.
Rent our boat, simple and fast
To rent our fantastic Tornado Eleven, sporty and elegant, excellent quality navigating, all you have to do is go to our dedicated page, choose the period and follow the few and simple given steps. Book our boat now for your next vacation, to not miss out on the opportunity of an exclusive experience among the islands of the Tuscan archipelago. For more info click on the following link
May also be interested ...