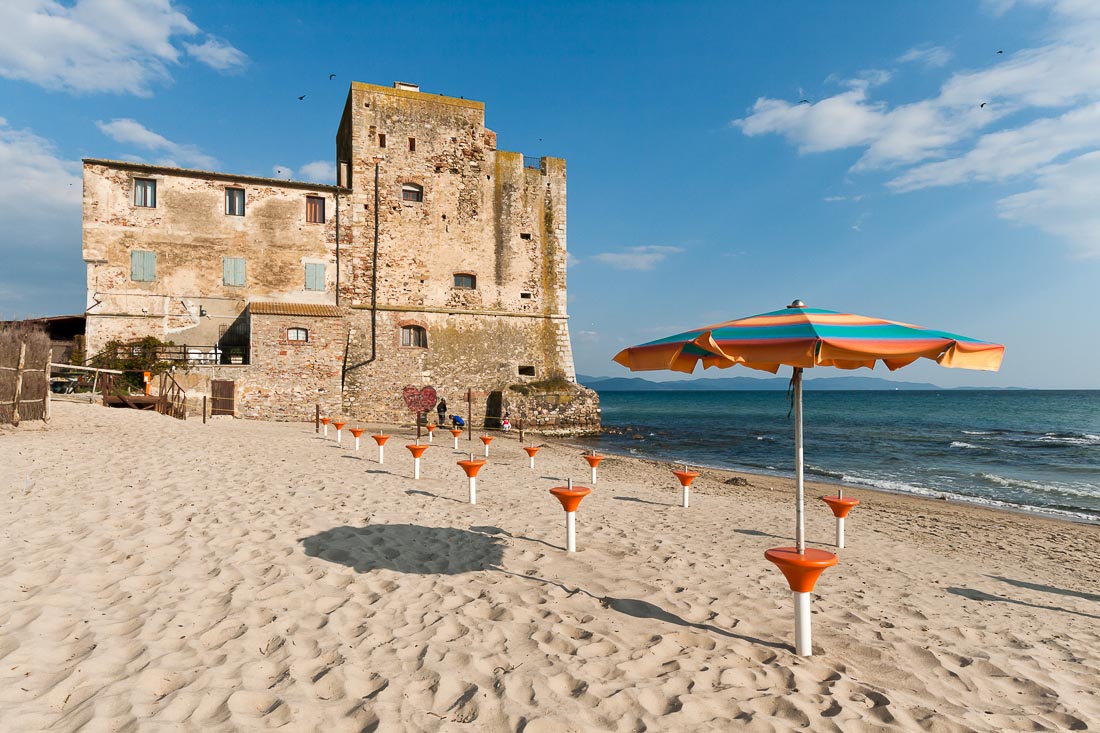 12 Jan

Torre Mozza

Situated along the beautiful Etruscan coast within the Gulf of Follonica Torre Mozza is characterized by the Mozza Tower whose erection in the first half of the 16th Century served to protect the town from enemy attacks. Torre Mozza which gives its name to the beach is a place full of history.
The ancient roman road
About 30 meters from the shore there is a cliff seems to be the route of the ancient Roman road: the Aurelia Road. In this stretch of the beautiful beach of Torre Mozza its presence creates a "pool-like" effect so that the water has two depths, used to protect from waves and currents.
How to get to Torre Mozza
Torre Mozza is located 3 km north of Follonica. Continue along the SS1 Grosseto/Livorno, then take exit Follonica Nord, and continue towards Torre Mozza on the SP39 Old Aurelia and follow the signs.
May also be interested ...