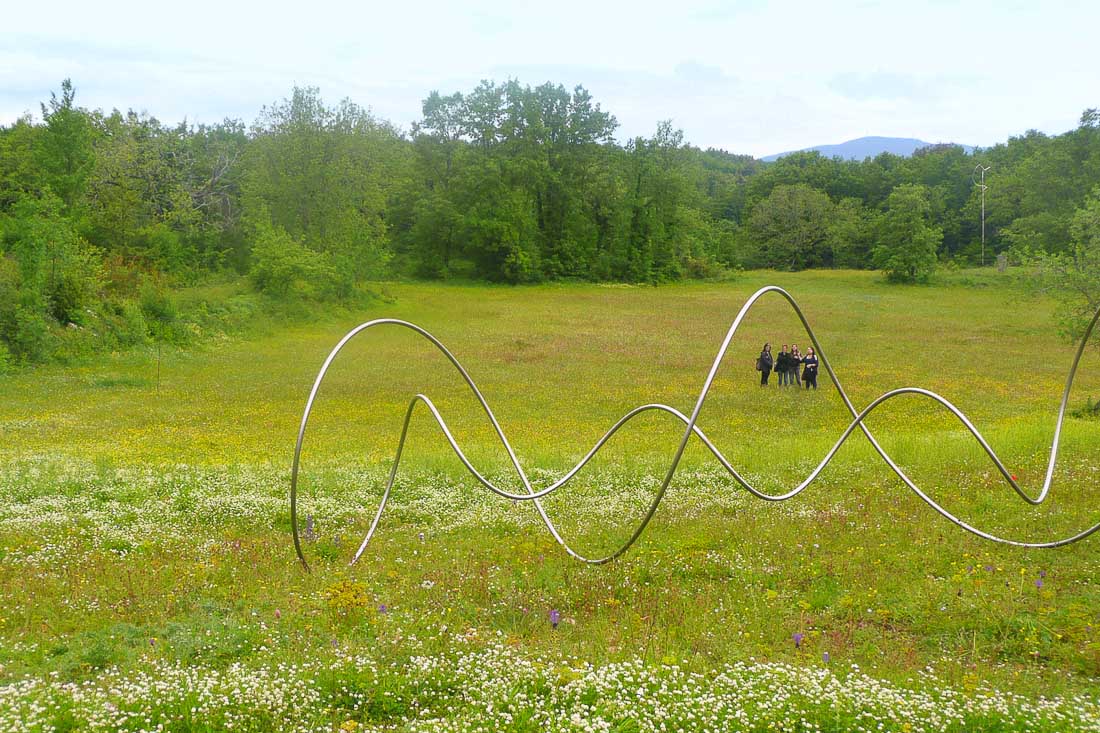 07 Jan

Paul Fuchs Garden of sounds
A miniature park
This small park – museum of about two hectares, in the private garden of the German artist Paul Fuchs, draws pilgrims from a broad spectrum of music and art lovers. The Garden of Sounds is located in Boccheggiano, a small village of the municipality of Montieri (first country of the Maremma agreed to join the Kingdom of Italy), in the area of the metalliferous hills.
The metal lightness
Paul Fuchs works with an unusual trait: all the installations emit sounds depending on the direction and intensity of the wind. The lightness of these metal installations gives an idea of fragility contributing to the exaltation of the poetry and the strong fascination that fill all these works: massive sculptures of copper, iron, bronze, and other metals appear light and spindly.
How to get to the Garden of Sounds
The Garden of Sounds can be visited only by appointment, (+39 0566-998221) and it is located about 1 hour from Grosseto, taking the SS1 Aurelia direction Livorno, then exit Braccagni, follow the signs for Montemassi and the SP152. Continue to the SP441 to Boccheggiano.
May also be interested ...