14 Jan

To visit Giannutri island, rent a boat
To spend a pleasant day at sea discovering unique and suggestive places choose our motorboat and you'll be able to visit some of the most beautiful islands of the Tuscan coast.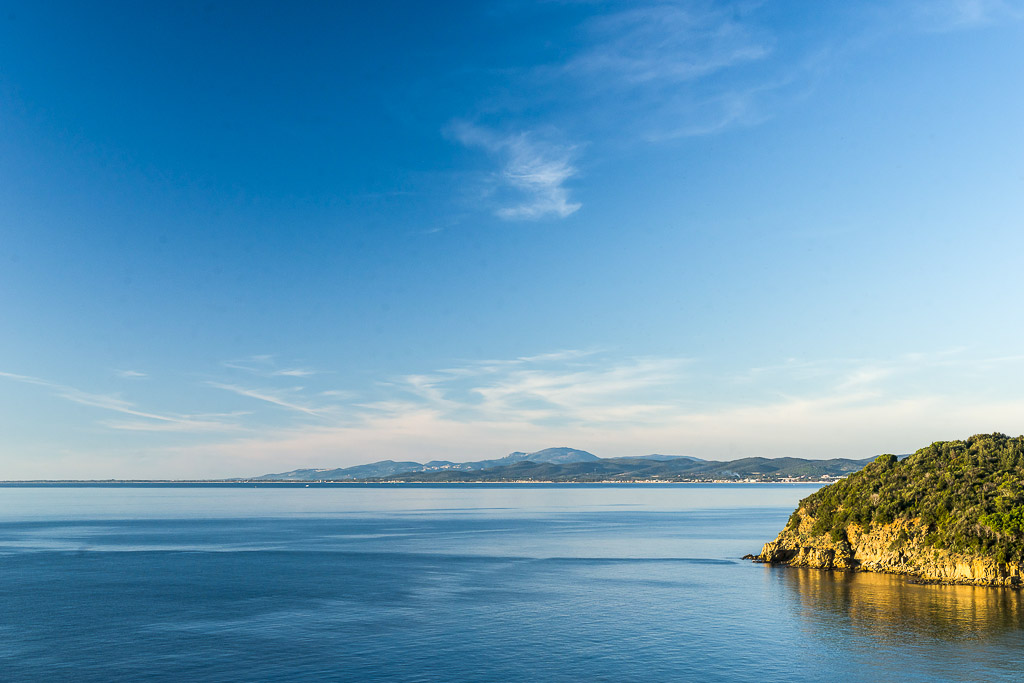 Bay Martina – Tuscan Archipelago
The Enjoy One with captain
Our boat is a Tornado Eleven, 11 meters long and 3.9 wide, elegant and sporty, offering a cruising speed of 25 knots, with spacious sunbeds bow and stern, guaranteeing every guest the necessary space to spend a comfortable day on the boat. Our boat can hold up to 8 people, the price isn't influenced by the amount of people on board but determined by the chosen itinerary.
Our captain will be your companion for the ideal trip, ready to guide and accompany you, but also to give you indications on how to move around on a boat to make your trip safer. If you wish you can reach bays and uninhabited beaches, small unpooluted paradises, not reachable by land. All you have to do is choose the right time of year for you and book now, for your next vacation by the sea in Tuscany, our Enjoy One.
Everything included, only the galley is extra
One of the most awarded, most unpolluted seas of the mediterranean, where it's still possible to discover small uninhabited islands, hidden and sometimes inaccessible islands, beautiful and wild landscapes, true natural paradises. For those who love the sea, silence, the freedom to take unusual routes alone or with company, this and much more is what we offer with a trip by boat.
The galley service is not included in the rental cost, but is available on request with an extra per person. You'll be able to choose between different menus and have a delicious lunch or a refreshing snack on board. Furthermore the boat is equipped with a small 2.3 meter dinghy, ideal to reach beaches or inlets.
Check availability and book your rental
Choose Enjoy One for your next tour by boat among the wonderful islands of the tuscan archipelago, all you have to do is click the following link and you'll find all the necessary information. You'll just need to insert the desired rental date and find out the cost. Our rental service is clear, easy and safe, contact us for whatever you need, we're at your disposal.
May also be interested ...