20 Dec

A Grosseto Vacation
Lesser known but rich in unexpected surprises, in Grosseto you can spend a few days to discover its fascinating history and hidden treasures in the heart of Maremma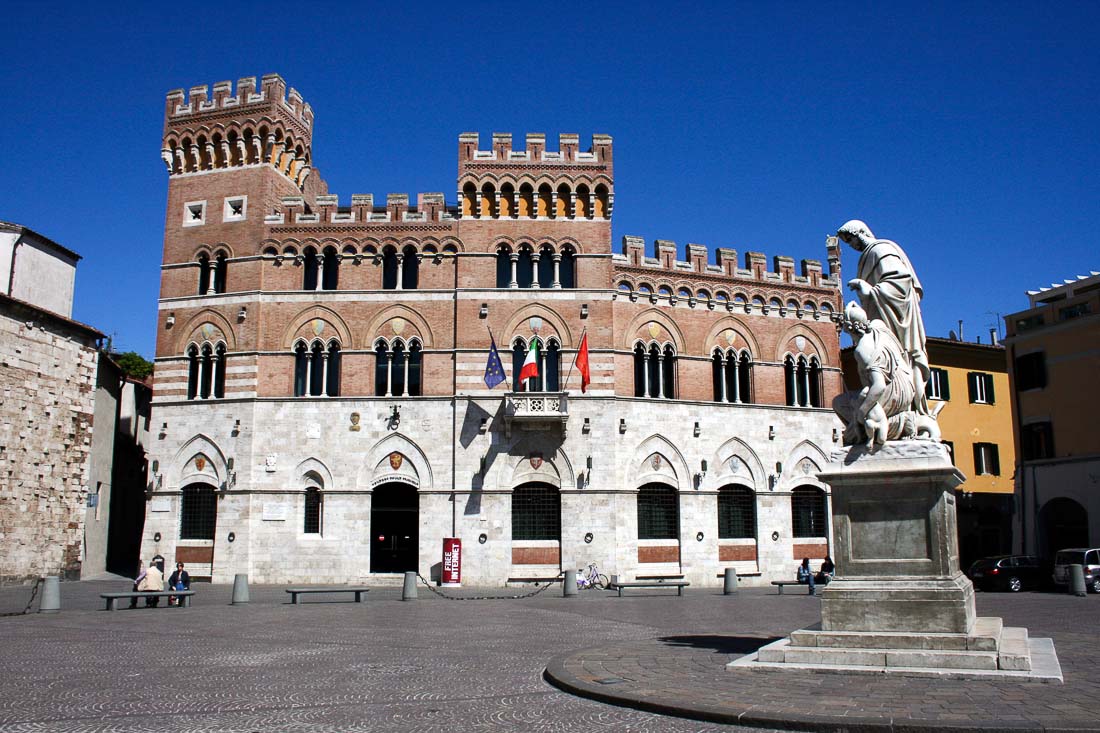 Piazza Dante – Grosseto
The main center of Maremma
Grosseto is the capital of the province of southern Tuscany of the same name. It's a small, man-sized town, little known thanks to the more known centers of Tuscany, but it's nonetheless rich in beauty to explore. You can start from the main square, Piazza Dante, where the Duomo faces the Palazzo Aldobrandeschi, better known as the Palazzo della Provincia, in neogothic style.
At the center of the square you can admire the statue dedicated to Leopold II, also known as 'il Canapone', erected as a sign of gratitude towards the grand duke for having freed the city from malaria.
The Duomo and the Medicean walls
The Cathedral of San Lorenzo, the Duomo, is the most important monument of the town. Named after the patron of the city, it was constructed at the end of the 13th century. Over time it has been subject to various renovations, the most drastic of which in the 19th century.
Noteworthy is the richly decorated door in the frontal facade, entirely covered in white and pink marble in gothic style. The layout resembles a latin cross, divided in three aisles by pillars and surmounted with cross vaults. Within you can admire the impressive baptismal pool of marble, the frame of the Altar of the Madonna and the wooden crucifix, all made in the 15th century.
A vacation between a wonderful sea and wild nature
Grosseto is located in a decisively favorable position for enjoying the beautiful stretch of Maremman coastline. Here a clean and clear sea, sandy beaches surrounded by green old-growth pine forests and the hospitality and welcoming spirit that have always distinguished the inhabitants of this ancient Maremman land, await you to give you an unforgettable holiday experience.
Well-known are the beaches of marina di Grosseto and Principina a Mare, with many wide stretches of public beach that underline the wild and incontaminated nature.
A weekend with the whole family to discover the Maremma National Park
The perfect and sought-after place for lovers of nature and the most demanding travellers. The Maremma National Park has been a protected area since 1975 and stretches out for 9800 hectares and covers a good 25km of coast. The biggest part of the Park is occupied by the Uccellina mountains that reach the highest point of the Piano del Poggio at 417 meters above sea level.
Here you can immerse yourself in nature and observe a varied flora and fauna, with specialized guides or following the marked paths, by foot, bike, or on horseback.
May also be interested ...